Hey everybody, I know my posts have been a bit nonexistent lately, but I thought I'd link up for Social Sunday this week! I'll write up a little update on Monday letting y'all know what I've been up to! I caught up on reading 5 days worth of blog posts. I feel accomplished. I hope everybody is having a fabulous Weekend!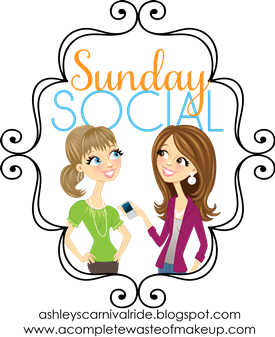 1. What was your favorite Halloween costume as a kid?(pictures??)
I think I've been a cat 15 times out of my 20 years of costume wearing! So obviously a cat.
2. If you could go back and dress up as something what would it be?
3. Favorite costume as an adult?(pictures)
Meow.
4. Favorite Halloween Candy?
Not cats! This is a hard question. I pretty much like any kind of candy!
5. Favorite Halloween Memory?
I don't have any fun Halloween stories - hm, I liked trick-or-treating as a kid and the Halloween parties my family had :D
6. Whats your favorite scary movie?
I don't really like scary movies, but my favorite Halloween movies are Hocus Pocus and Halloweentown.