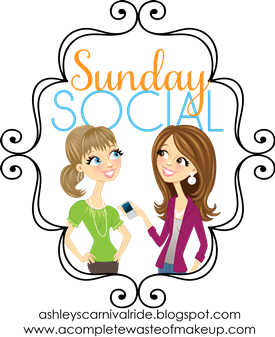 This Weeks Questions:
1. What is something you have wanted to do but are afraid of?
My biggest dreams scare me. I would love to go after something big such as acting or modeling and not take no for an answer. I think that goes for things I want in general. I want to be someone who makes it happen.
2. Where do you see yourself in 5 years?
In five years I see myself with a career (in who knows what) becoming a success and inspiration.
3. What are you looking forward to before the end of 2012?
Achieving my goals, getting in shape and working on self improvement. I'm looking forward to taking steps towards getting my life in the right direction. I'm also looking forward to those miracles and the amazing things that happen when you least expect them. Also, the holidays, of course!
4. What are your hopes for your blog?
I hope to better my writing skills along with my people and conversational skills. I hope to eventually write about things that almost anyone can relate to, I just want to be an amazing blogger (:
5. Do you always see yourself living in your current town/city?
I like where I'm living now. It's grown on me a lot and the fact that I have so many childhood memories here is very special to me. BUT I want to be somewhere else. I would love to be in New York City or somewhere just working towards a successful life.
6. What is your morning routine?
Wake up - use the bathroom (: - wash my hands - put my contacts in - wash my face - brush & floss - shower -
deodorant
& perfume - makeup - get dressed - hair!
Voila
!
Have a happy Sunday (: