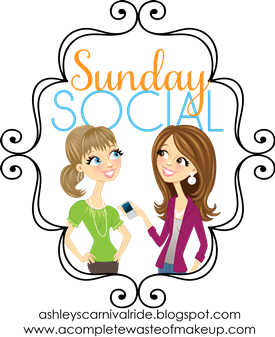 This Weeks Questions:
1. 5 items you can't live without on a daily basis(water, food, shelter, and clothes dont count)
1.) Brushing my teeth is a daily MUST
4.) Lipstick! I feel like it makes me look ten times better.
5.) I never feel complete without earrings!
2. All time favorite book? Why?
I don't really have an all time favorite book, because like songs and movies I change my mind a lot.
3. Something you'd like to accomplish before the end of 2012
I actually have a few things I'd like to accomplish. I want to get to my weight goal, of course. I also hope to find a good job, hopefully get my braces off, build myself up to be a better person! :)
4. If you could go back and relive any year of your life which year would it be?
The last four months of 2011. Definitely.
5. What do you wish people knew about you without you having to tell them?
I wish people would know how much I've gone through. I get pretty withdrawn at times and people are quick to judge and get offended because of that. Of course, I'm working on this, but as it's happening, I just wish they knew.