Hi ladies - if you didn't see yesterdays post, I'm taking October sponsors for a donation to the American Cancer Society! Please
read my post
, at least.
I want to thank
Karen
and
Allie
for their generous donations! These girls literally made my day yesterday - words can't explain how grateful I am to have such amazing followers and now sponsors!
_________________________________________________________________________________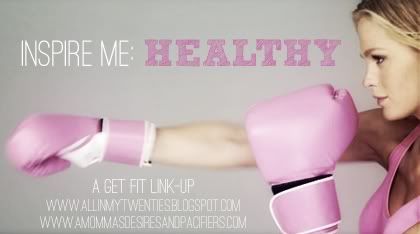 I don't know whether y'all are going to hate me or love me for saying this, but I don't want to make weight loss my main goal anymore. I've decided that there are much more important things I should be making my life revolve around then being strict and trying to lose weight. With that being said and my mindset being changed, I am still going to work on being healthier and making better choices. When you forbid yourself from doing something, you only make yourself crazy. If I lose 30 pounds in this process, then that will definitely be a bonus. I am still changing my lifestyle, but this time I'm doing it because I want to not because I have to.
Inspire me: Dream Job
You may think this is crazy, but acting has always been my dream job. One day I plan to be a movie or Broadway star. Either or. But best believe I will. hehe!
Realistically speaking, I would love to be a marine biologist and save the dolphins, whales and all the other cute sea critters!
Who wouldn't want to make discoveries under the sea ((: just the possibility of meeting Nemo and Swimming with Ariels family make me happy! Anyway, I hope you all have a happy Thursday!! xoxo