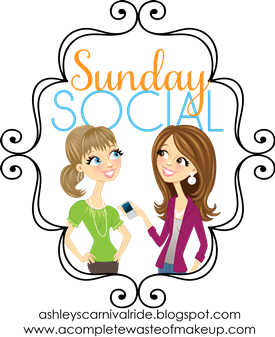 This weeks questions:
1. What do you miss most about being a kid?
I miss everything about my childhood, but mainly how close my family once wa
s. I miss the sleepovers and boat days. I especially miss my dad. I miss all the fun things we would do together such as feeding birds out by the river and taking walks or bike rides around the neighborhood. I think what I miss the most are the holidays. My family would decorate the house so pretty. The holidays were so amazing and full of tradition.
2. Did you have a nickname growing up? What was it?
I never had a personalized nickname, but I was called "honey", "baby" and "booboo" a lot (:
3. What was your favorite thing to do at recess?
My friends and I would either swing on the swings or go sit somewhere in the back of the playground where no one went and just talk!
4. What did you want to be when you grew up?
Oh gosh, I'm not kidding when I say acting has always been my only dream.
5. What was your favorite toys?
Barbies, of course!
6. What is the funniest thing you did
as a kid that your parents still remind you about?
My mom doesn't really remind me of anything - my dad had all the stories. I bet if he were still here, he would be reminding me of all my embarrassing moments. He was THAT DAD. Um, I can't think of anything though. Sorry guys!